Captivating Beats in Motion: Explore Our Dynamic Video Showcase
Dive into the world of Lethal Rhythms through our captivating video showcase. Discover the magic of our events, from electrifying dance floors to innovative DJ experiences. Immerse yourself in the energy, elegance, and excitement that define our unique approach to entertainment. Explore the synergy of music, movement, and technology as we bring celebrations to life, one beat at a time.
Feel free to scroll down to watch videos section by section, or use our convenient menu below to browse by category.
Click on any category to directly explore the videos that resonate with your interests.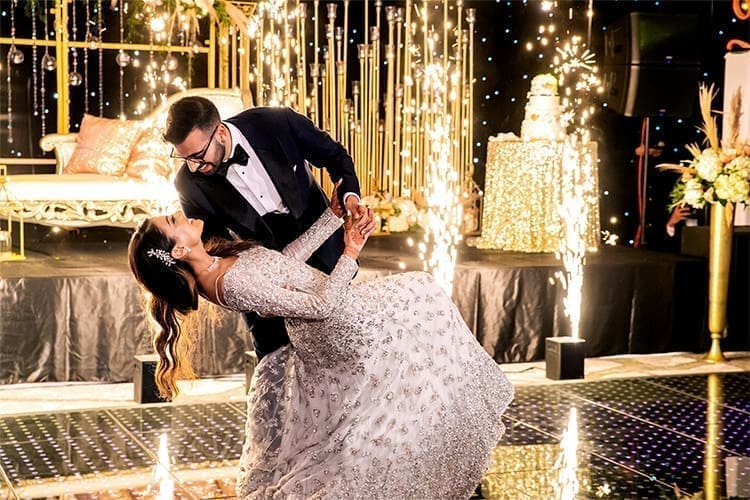 🎉 Welcome to Lethal Rhythms' High Lite Reels 🎥🎶
Embark on an exhilarating journey through our dynamic highlight reels, where every beat, every movement, and every moment unfolds in a symphony of celebration. From captivating corporate triumphs that ignite dancefloor magic to enchanting wedding odysseys that turn dreams into realities, our videos encapsulate the essence of what we do best. Get ready to dive into a mosaic of festivities, energy, and unforgettable memories. 
Join us as we celebrate the artistry of DJ Joel Rabe, the Chameleon of the Beat, who transforms events into unforgettable spectacles. Immerse yourself in the enchantment of music, movement, and magic as we invite you to relive the captivating moments that define Lethal Rhythms' extraordinary experiences! 🌟🎵🕺
🌟 Dance Floor Magic: Unveiling Lethal Rhythms' Vibrant Creations 🎉
Prepare to be dazzled by the brilliance of Lethal Rhythms' Designer Dance Floors! From mesmerizing aquatic symphonies at the Georgia Aquarium to joyful birthday bashes and enchanting weddings, our dance floors transform ordinary spaces into extraordinary realms of elegance and energy.
Watch as lights and beats unite in a kaleidoscope of movement and magic, creating moments that dance to the rhythm of your celebrations. Dive into a world where dance becomes a canvas of expression, and every step is a brushstroke of excitement. Let the rhythm guide you to a dance floor experience like no other! 🌟🕺💃
💥 Unleashing Unforgettable Weddings: Where Lethal Rhythms Sets the Night on Fire 🔥
Join us in reliving the fervor, the passion, and the unyielding spirit of weddings powered by Lethal Rhythms.
With every beat, with every step, with every shared smile, we craft an experience that's as unforgettable as the love that brought you here.
🎉 Elevating Corporate Celebrations: Unveiling Lethal Rhythms' Spectacular Event Magic 🕺
Step into a world where music meets innovation, and celebration becomes an art form. Lethal Rhythms' corporate events redefine entertainment, from electrifying FSU homecoming spectacles to enchanting nights at Georgia Aquarium and beyond.
Immerse yourself in a dance of elegance, energy, and cutting-edge technology as DJ Joel Rabe takes the stage, transforming venues into symphonies of celebration. Witness the fusion of beats, lights, and enchantment that turns ordinary gatherings into extraordinary memories. Get ready to experience corporate events like never before! 🌟🏛️🎵
Crafted Visual Magic: Elevating Events with Lethal Rhythms' DJ Video Booth 🎶🎥🎨
Unleash your artistic vision with Lethal Rhythms' Digital DJ Video Booth – an interactive canvas for both music and imagination. Elevate your event with visuals that pulse to the rhythm of your tunes, adding a captivating layer to your entertainment.
Customize designs that reflect your unique style, turning each moment into a visual masterpiece that resonates with the beat of your sound. Get ready to amplify your event with a personalized visual experience like no other! 🌟🎶🎥 #VisualMagic
Rhythmic Brilliance:
Dance Floor meets Visuals

Immerse in beats and visuals like never before with Lethal Rhythms. Dance floor energy meets visual mastery. 🎶🎥🌟 #InnovativeEntertainment
Rhythmic Brilliance:
Dance Floor meets Visuals

Unleash creativity with Lethal Rhythms' DJ Video Booth. Elevate events with customized visuals that groove to tunes. 🎶🎥🎨 #VisualInnovation
Visual Extravaganza: Unveiling Lethal Rhythms' Captivating Video Wall Magic 🌟
Step into a realm where technology meets artistic brilliance as Lethal Rhythms' captivating video walls come to life. Witness the fusion of innovation and creativity in a symphony of visuals that add an extra layer of magic to any event.
From heartwarming charm to dynamic versatility, experience the future of event aesthetics with Lethal Rhythms' unparalleled video wall expertise. Get ready to be mesmerized and inspired by the world of visuals! 🎥🎨🕺 #VisualExtravaganza
Fur and Pixels Unite:
Magi and Lethal Rhythms' Video Wall

Experience innovation and charm as Magi steals hearts on Lethal Rhythms' video wall. Tech and fur unite. 🐾🌟 #TechandTails
Truckin' Grooves: Unleashing High-Octane DJ Magic on Wheels🚚🎶
Embark on a dynamic journey as the Chameleon of Captivating Beats takes to the streets on wheels!
Join DJ Joel Rabe as he transforms ordinary trucks into mobile dance parties, igniting the night with electrifying mixes and pulsating beats. From city streets to open highways, experience the fusion of rhythm and movement like never before.
Get ready to roll, dance, and groove to the ultimate DJ party on wheels, where the beats keep truckin' and the energy knows no bounds! 🚚🎶🕺 #TruckinGrooves #MobilePartyVibes
Roaming Rhythms: The Ultimate DJ Party Truck Unleashed

Get ready to groove like never before as DJ Joel Rabe ignites the streets with electrifying beats! Our Chameleon of Captivating Beats transforms ordinary trucks into mobile dance parties, creating a rhythm-fueled journey that'll make you move. From city streets to open highways, join us for the ultimate DJ party on wheels. Let's keep truckin' and bring the energy to every corner! 🚚🎶🕺 #TruckinGrooves #MobilePartyVibes
Melodies on Wheels: The Artistry of the Ultimate DJ Party Truck

Unleash pure energy with the Ultimate DJ Party Truck! Our mobile dance floor turns events into epic celebrations, rocking iconic spots like The Atlanta Peachtree Road Race and The Atlanta Food Truck Festival. Powered by generators, pulsating with full audio, lighting, smoke, confetti, hazers, and dazzling LED displays—it's the ultimate party experience on wheels. Whether for a roaring celebration or dynamic advertising, reach out at lethalrhythms.com or 770-910-2063. 🚚🎶🎉 #RoamingRhythms #PartyOnWheels
Symphony of Success: DJ Joel Rabe Rocks Mercedes Benz Stadium!br>
Immerse in corporate excellence as the DJ Party Truck ignites Mercedes Benz Stadium with electrifying beats. Resonating rhythms of success harmonize with Falcons Cheerleaders' moves. DJ Joel Rabe infuses pulsating energy, vibrant melodies. Dynamic drumline, 360-degree photo booth capture moments of joy. From Children's Healthcare of Atlanta to Mercedes Benz Stadium, it's more than a truck—it's a symphony of achievement. Dive in at lethalrhythms.com or call 770-910-2063. 🏟️🎶🎉 #SymphonyOfSuccess #MBSGrooves